Medical Financing
Let our financing programs help boost sales, improve conversions, increase average ticket size, and make whatever you sell more affordable.
About This Service
CLICK THE PROCEED BUTTON TO DISCUSS DETAILS WITH AGENT FIRST ------->
Offer financing for a variety of products or services
• Receive funds within 48 hours of procedure completion
• Eliminate the need to provide in-house financing
• Eliminate your accounts receivable headaches • Provide No Interest Promotions to your customers • Offer financing to credit challenged customer Low Payments up to 60 months to pay
• Approvals up to $50,000 • No Equipment to Buy or Lease • Access to 16 lenders with $14B to loan
• Very low-cost options for the provider and the patient (better than current financing options)
• We Approve Challenged Credit (>580 FICO) • Instant Credit Decisions
• Easy Open To Buy, With No Impact to Credit Score
• Integration with Your Website • One Platform Multiple Lenders
• Ease of use - your staff will love it!
Medical,Cosmetic,Stem Cell & More
Up to 30% more approvals help you increase production. Patients with FICO scores as low as 620—including many turned down by the industry leader— are regularly approved for this program.
2 Days Delivery ON-Going 24/7 Support -Click PROCEED To Discuss Service With Agent Now Unlimited
What's Included
High Approval Rates
Paperless Application Process
No Recourse To Your Office
Fast Funding
Marketing Material
Credit Approvals Low As 600
Marketing Material
Customer Reviews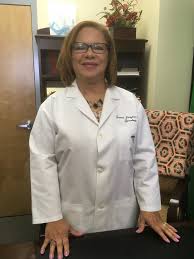 Dr. Rica Morales M.D. Corrective Surgery Options & Hair Restoration
"Thanks Brian Just what I was looking for. The service was excellent.it solve a problem with denials for patient financing" ....DRM 2020
"Thanks Brian Just what I was looking for. The service was excellent.it solve a problem with denials for patient financing" ....DRM 2020