Harbortouch Retail POS Systems
Many P.O.S companies offer a single software package that is designed to be used by various business types, creating compromises when it comes to features needed for specific businesses. Our Selection offers various software packages for different business types, and each can be highly customized for your unique business needs. This ensures that your P.O.S system will provide all the features and functionality needed for your particular Retail Business Style.
About This Service
CLICK THE PROCEED BUTTON TO DISCUSS DETAILS WITH AGENT FIRST --------------->
Security Compliant State-of-the-art software with top-of-the-line hardware to deliver a high quality P.O.S System that is unmatched in both reliability and functionality For Retail - Kiosk - And Warehouse Style Businesses
HARBORTOUCH ELITE® POS "CHECKOUT"
Great For Boutiques, C-Store and More -Efficiently manage your business - whether it's a clothing store, convenience store, EBT, Pin Debit, hardware store, or any other type of retail location - so that you can focus on what's important: keeping your customers satisfied and spending
10 Days Delivery ON-Going 24/7 Support -Click PROCEED To Discuss Service With Agent Now (No Upfront Cost - (Only $39 Per Month License Fee And $20 Full Equipment Warranty And Support Fee) We Program Your Inve
What's Included
No Up Front Cost
Ideal for mid-sized to large restaurants and retail stores
Built-for-purpose hardware with lifetime equipment warranty.
15" touch-screen display
Base package includes cash drawer, receipt printer, barcode scanner (retail), integrated customer display (retail), 10 server cards (hospitality), keyboard and mouse.
Optional accessories include remote printer(s), kitchen video display, bar code reader, caller ID and digital scale.
State-of-the-art, full-featured software packages specifically customized for Hospitality, Retail and QSR & Delivery businesses.
Includes advanced functionality to accommodate most businesses
Cloud-based reporting and POS management through Lighthouse™
Custom programmed for your business by a Harbortouch representative.
On-site installation, comprehensive training and 24/7 support.
Free equipment replacement if hardware breaks or malfunctions**.
60 Day Trial Available
Run loyalty program
capture contact information
accept mobile wallets
DFY Programming Included
Efficiently manage your business PIN Debt and or Secure Store Card Data for reoccurring orders - whether it's a Hardware Store with thousands of items or a clothing warehouse where Purchase Orders Are Very Important, or any other type of Inventory Driven Business retail location - so that you can focus on what's important: keeping your customers satisfied and spending!
10 Days Delivery ON-Going 24/7 Support -Click PROCEED To Discuss Service With Agent Now (No Upfront Cost - (Only $39 Per Month License Fee And $20 Full Equipment Warranty And Support Fee) We Program Your Inve
What's Included
No Up Front Cost
Ideal for mid-sized to large restaurants and retail stores
Built-for-purpose hardware with lifetime equipment warranty.
15" touch-screen display
Base package includes cash drawer, receipt printer, barcode scanner (retail), integrated customer display (retail), 10 server cards (hospitality), keyboard and mouse.
Optional accessories include remote printer(s), kitchen video display, bar code reader, caller ID and digital scale.
State-of-the-art, full-featured software packages specifically customized for Hospitality, Retail and QSR & Delivery businesses.
Includes advanced functionality to accommodate most businesses
Cloud-based reporting and POS management through Lighthouse™
Custom programmed for your business by a Harbortouch representative.
On-site installation, comprehensive training and 24/7 support.
Free equipment replacement if hardware breaks or malfunctions**.
60 Day Trial Available
Run loyalty program
capture contact information
accept mobile wallets
DFY Programming Included
Package
Retail Store
$0
Warehouse Inventory Purchase Order Retail
$0
No Up Front Cost
Ideal for mid-sized to large restaurants and retail stores
Built-for-purpose hardware with lifetime equipment warranty.
15" touch-screen display
Base package includes cash drawer, receipt printer, barcode scanner (retail), integrated customer display (retail), 10 server cards (hospitality), keyboard and mouse.
Optional accessories include remote printer(s), kitchen video display, bar code reader, caller ID and digital scale.
State-of-the-art, full-featured software packages specifically customized for Hospitality, Retail and QSR & Delivery businesses.
Includes advanced functionality to accommodate most businesses
Cloud-based reporting and POS management through Lighthouse™
Custom programmed for your business by a Harbortouch representative.
On-site installation, comprehensive training and 24/7 support.
Free equipment replacement if hardware breaks or malfunctions**.
60 Day Trial Available
Run loyalty program
capture contact information
accept mobile wallets
Can Be Purchased Upfront
DFY Programming Included
Total
$0

$0

Customer Reviews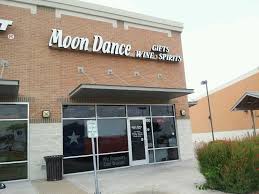 Moondace Retail
Our entire experience with Harbortouch has been positive, so far, first the transitions from our old terminal over to Harbortouch was smooth without any downtime, we appreciate that!!! Next the tech support team help us load in our inventory with ease., as a wine and liquor store this was a very important feature for us since we have such a extensive inventory, Harbortouch System has increase the ability to handle customers more efficiently and save us a lot of time. Overall I'm extremely satisfied with my system ....thanks Julie Mckowski - Moondance Wine & Gift
Our entire experience with Harbortouch has been positive, so far, first the transitions from our old terminal over to Harbortouch was smooth without any downtime, we appreciate that!!! Next the tech support team help us load in our inventory with ease., as a wine and liquor store this was a very important feature for us since we have such a extensive inventory, Harbortouch System has increase the ability to handle customers more efficiently and save us a lot of time. Overall I'm extremely satisfied with my system ....thanks Julie Mckowski - Moondance Wine & Gift